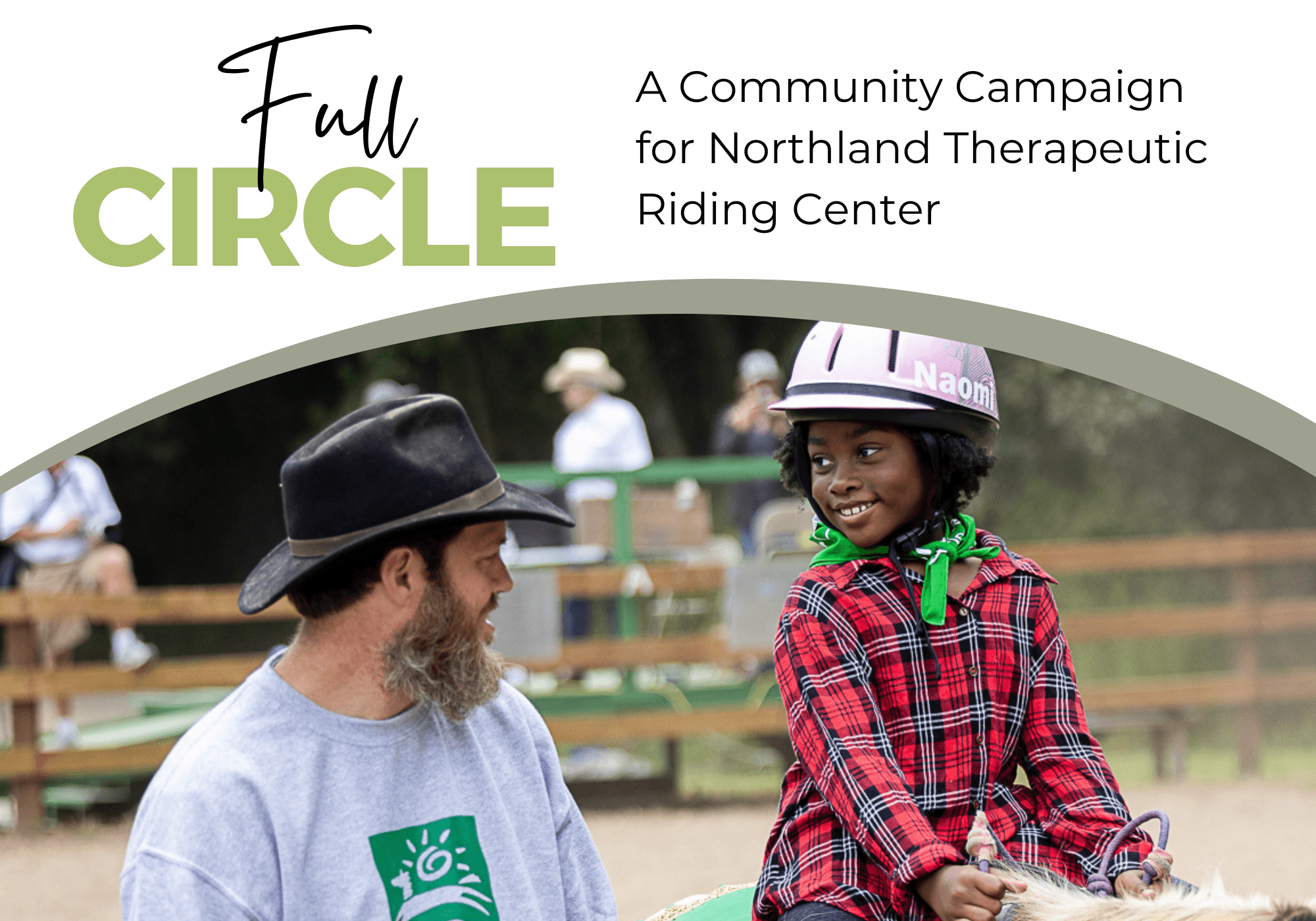 Full Circle Campaign
The Full Circle Campaign is an endeavor to make capital improvements to the beautiful grounds of Northland Therapeutic Riding Center (NTRC).  The campaign will allow NTRC to:
Construct a 3,360 square foot Education & Community Center facility for therapy participants, families, and surrounding communities - a space for educational programs, and social interaction.
Provide access to more individuals who need therapeutic services, ensuring a welcoming and inclusive place for students and families to be involved, accepted, and supported.
Complete our current barn enclosure project which will allow for year-round programming. This consistency is critical to our students' mental, physical and emotional health.
The Full Circle Campaign seeks to raise $821,880 to complete all of these improvements.
---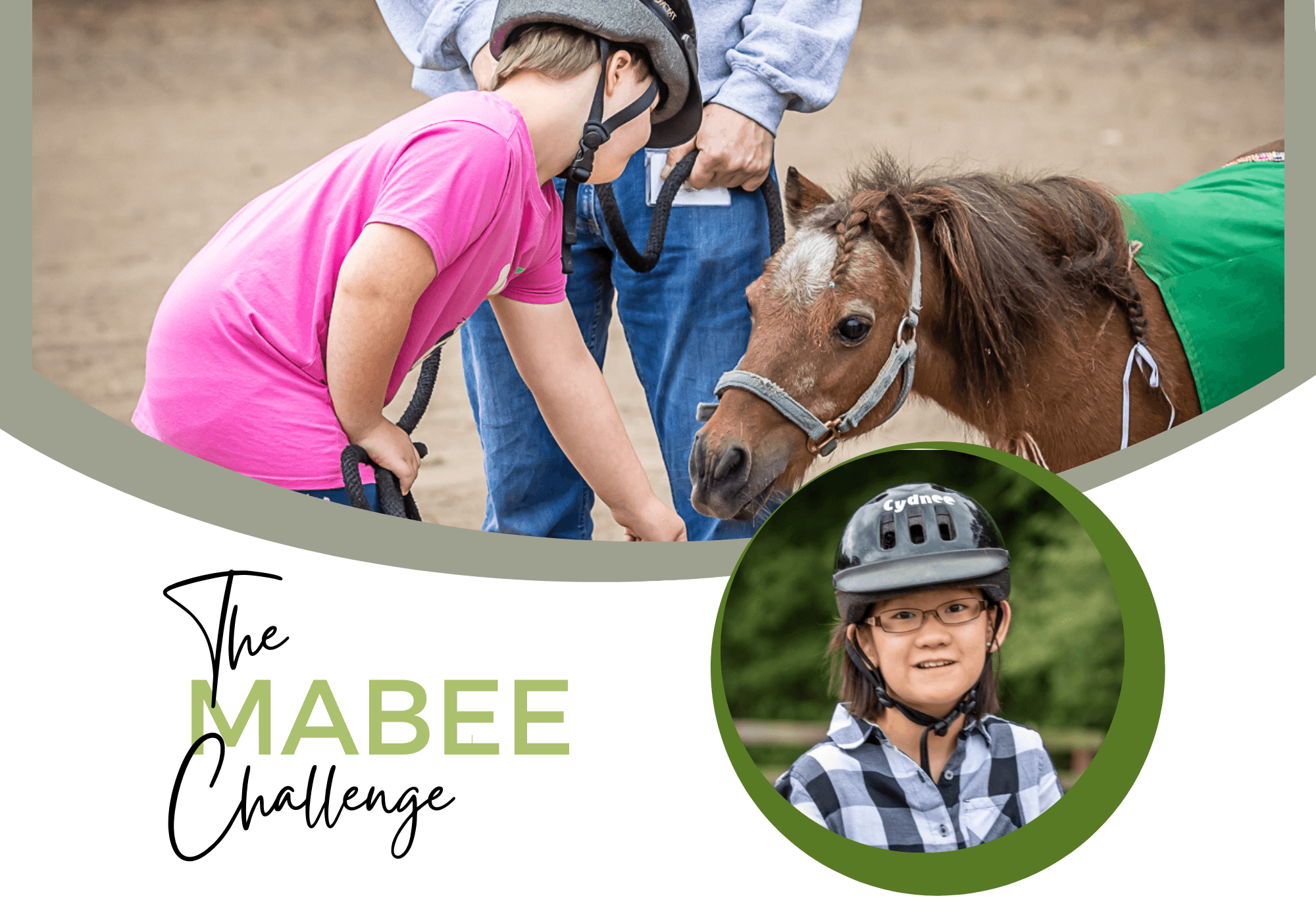 Your Gift Helps Us Rise to Mabee's Challenge!
The J.E. and L.E. Mabee Foundation has presented an extraordinary opportunity to our community: a grant award of $215,000 will be gifted to Northland Therapeutic Riding Center to help us to reach the fundraising goal for the new Education and Community Center.
To receive the award, NTRC must raise $217,630 by January 10, 2024. This award and our current fundraising efforts will get us to the amount required for the Education & Community Center portion of the campaign. In addition to Mabee's contribution, other generous donors to-date include The Sunderland Foundation and many kind individuals, foundations, and trusts. View our Campaign Case Statement to learn more about the campaign.
Donations of all sizes will help our project come Full Circle. Your contribution may be given as a one-time gift or pledged over a three year period.
---
Thank you for sharing a gift today! 
If you prefer to pledge your gift over a period of one to three years, please contact Shaney Othic, 816-808-1209.