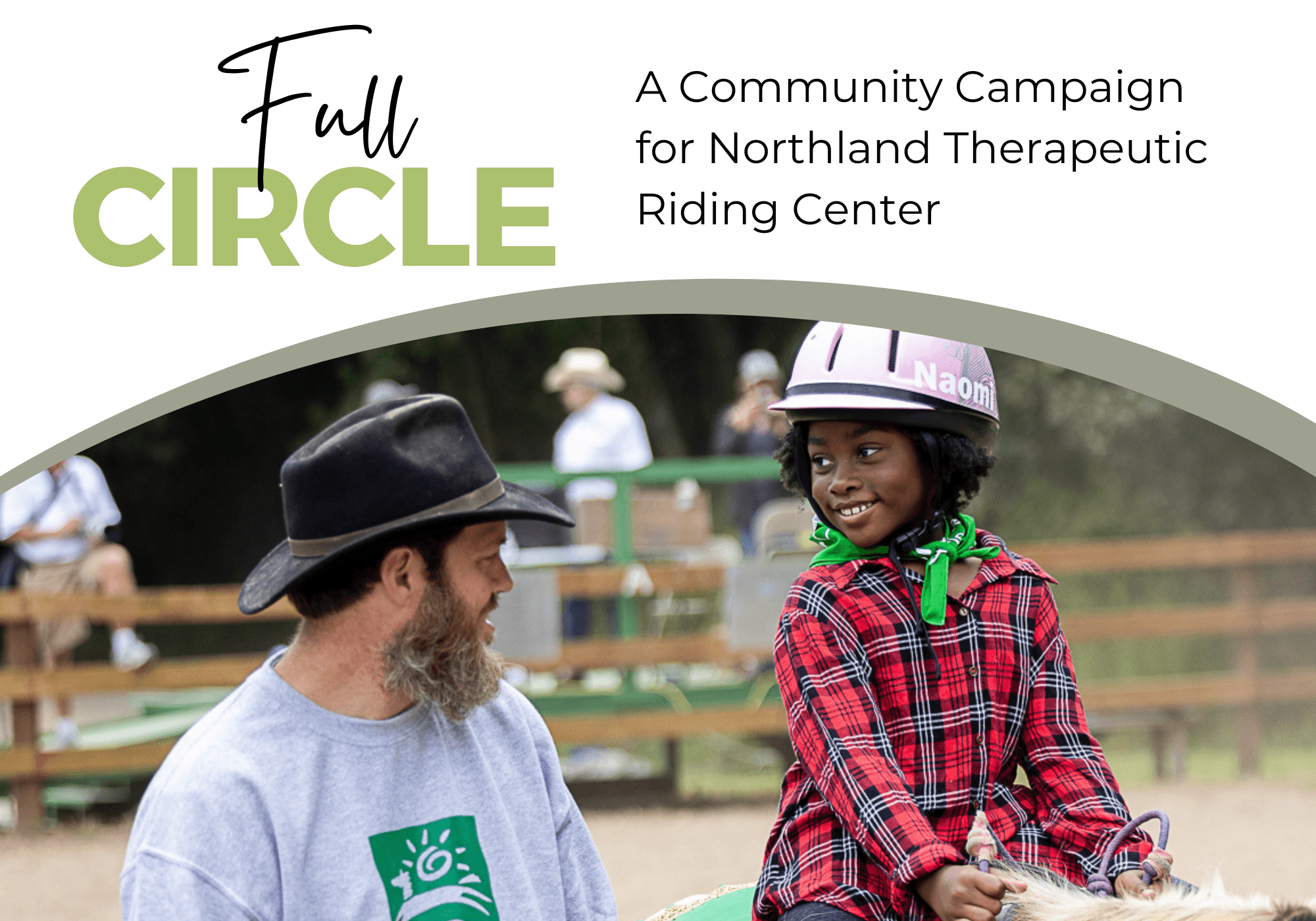 Full Circle Campaign
The Full Circle Campaign is an endeavor to make capital improvements to the beautiful grounds of Northland Therapeutic Riding Center (NTRC).  The campaign will allow NTRC to:
Construct a 3,360 square foot Education & Community Center facility for therapy participants, families, and surrounding communities - a space for educational programs, and social interaction.
Provide access to more individuals who need therapeutic services, ensuring a welcoming and inclusive place for students and families to be involved, accepted, and supported.
Complete our current barn enclosure project which will allow for year-round programming. This consistency is critical to our students' mental, physical and emotional health.
The Full Circle Campaign seeks to raise $821,880 to complete all of these improvements.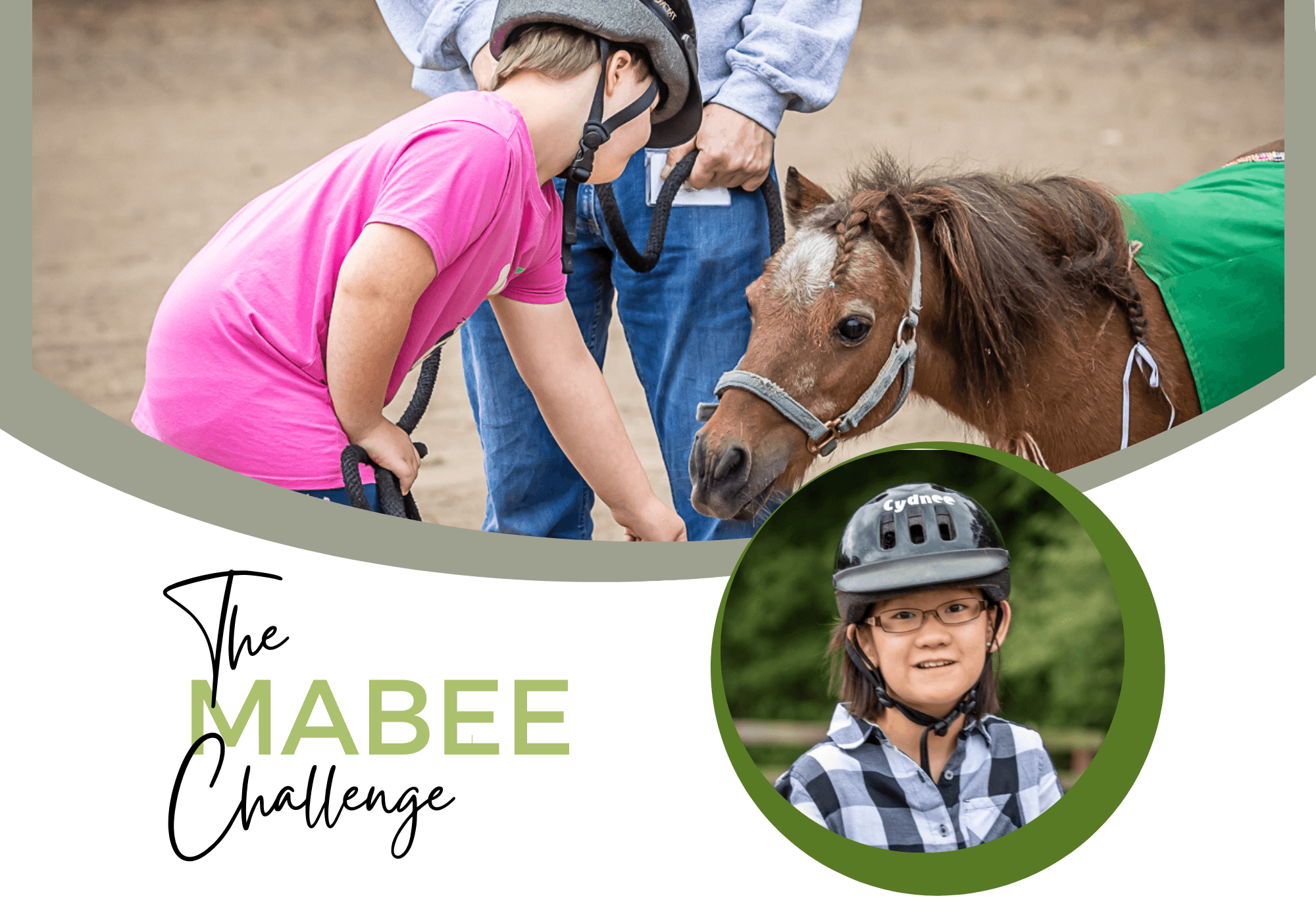 Thank you for helping us achieve Mabee's Challenge!
The J.E. and L.E. Mabee Foundation presented an extraordinary opportunity to our community: a grant award of $215,000 to help us to reach the fundraising goal for the new Education and Community Center. To receive the award, NTRC was challenged to raise $217,630 by January 10, 2024. Thanks to many generous donors, we did it!
Mabee's gift and continued fundraising efforts are helping us fulfill the $821,880 Full Circle Campaign! Beyond the new Community and Education Center, the campaign will fund the completion of a barn enclosure project, motorized transfer carts, safety equipment, technology, and furnishings. To learn more, please view our Campaign Case Statement  and consider sharing a gift! Donations of all sizes are welcome and may be given as a one-time gift or pledged over a three year period.
---
Thank you for sharing a gift today! 
If you prefer to pledge your gift over a period of one to three years, please contact Shaney Othic, 816-808-1209.