Making a Donation In Memory of or In Honor of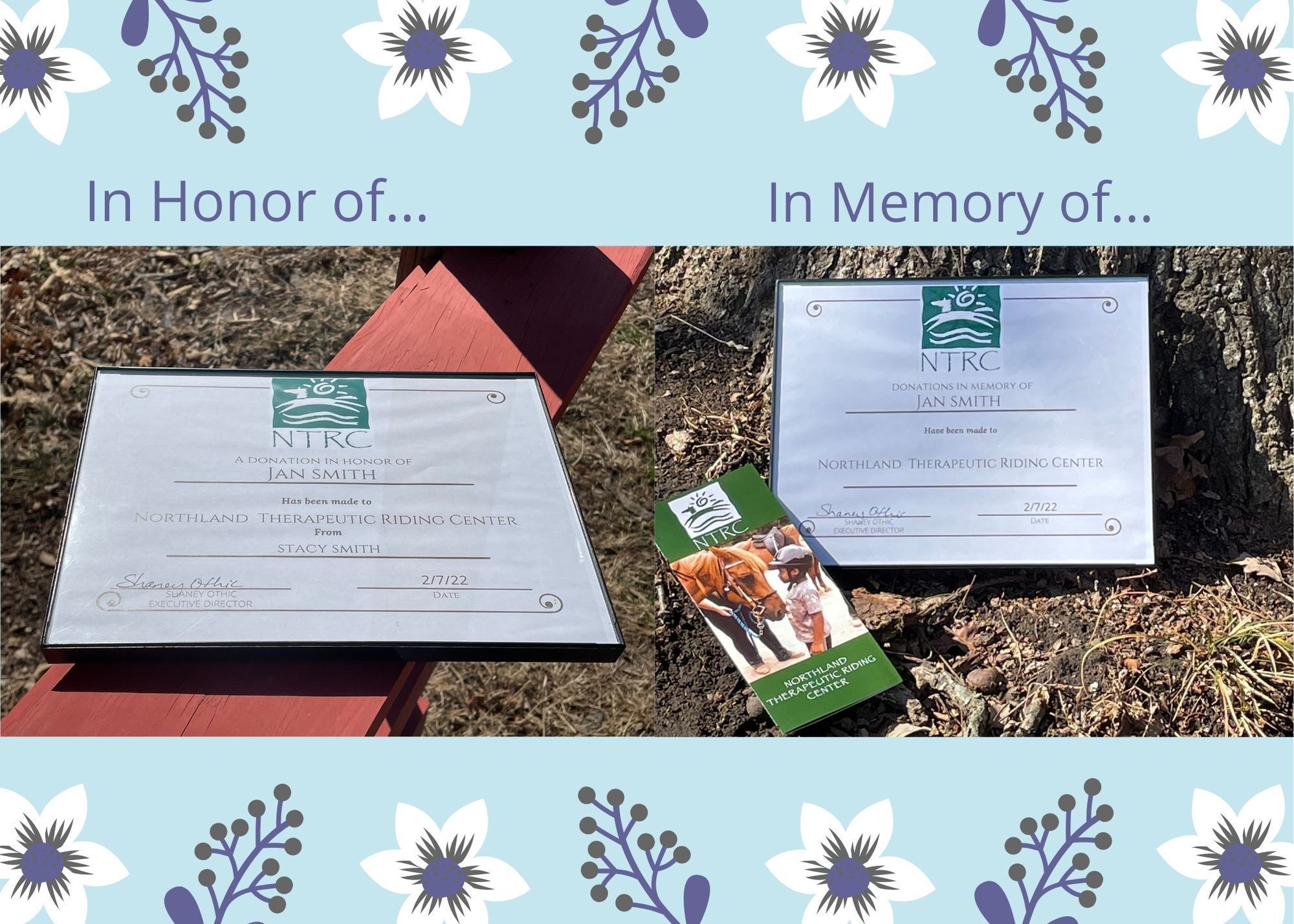 Making a donation to a charity on behalf of a friend or family member is the most meaningful gift one can give. It's a great way to recognize a friends birthday or to remember a loved one who's passed. No matter the reason, when you donate to NTRC, you're giving our riders a chance to Walk On, our horses a chance to be loved by those they serve, and our families, who often feel isolated, a chance to connect with others.  
When you make a donation of $100 or more in another's name, we will send that person a framed, personalized certificate acknowledging your donation. A separate letter will accompany the certificate if there are multiple donations made within that month naming the same person and the donations total $100 or more.
We will contact you by email if we have any questions related to your request. Please allow 2-4 weeks for processing and mailing of certificate. (It may take longer if multiple donations for the same person are received) If you have any questions, please email ntrcoffice@gmail.com or call 816-808-1209.