Donating In Memory or In Honor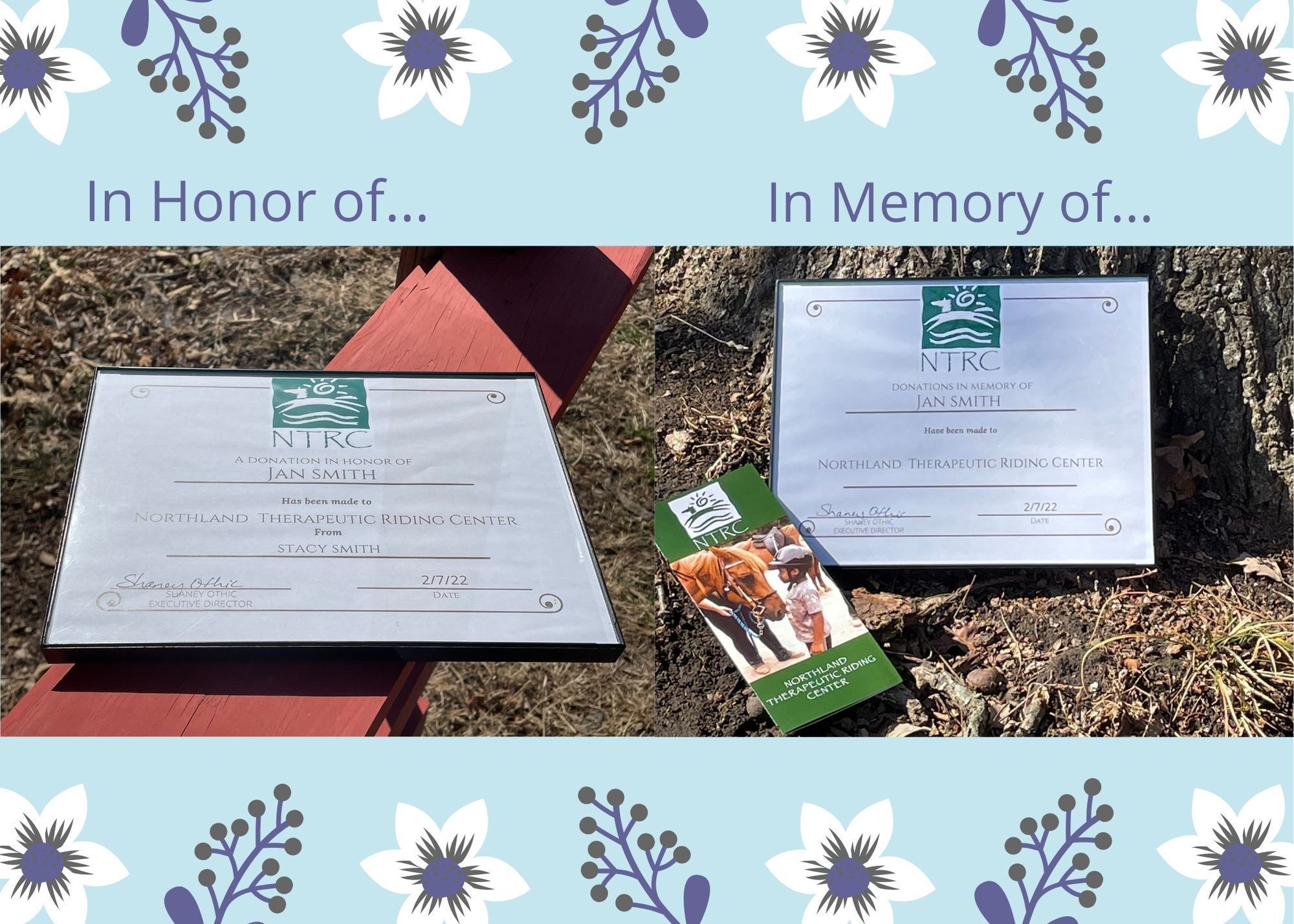 Sharing a gift in honor or memory of a friend or family member is a special way to recognize a life well-lived. When you donate to NTRC, you give individuals with special needs the benefit of life-changing therapeutic riding. You allow our majestic horses to receive loving care and attention. You make it possible for our families to experience meaningful connection and support. 
When a tribute gift of $100 or more is given, NTRC will send the designated person a framed, personalized certificate acknowledging your generous donation. A separate letter will accompany the certificate when additional donations are received.
Please allow 2-4 weeks for processing and mailing of certificate. For questions about memorial or tribute gifts, please email ntrcoffice@gmail.com or call 816-808-1209.